new tires without the wait
Fast & Reliable Tech Team
Tire Replacements —
Where We Travel to You
Tired of spending hours at the shop after buying tires, waiting on them to be installed for you? Our mobile tire service means WE come to YOU – so you get to skip the hassle of traveling and waiting in line. 


Benefits of mobile tire replacement:
Fully-Equipped Professional Vans
We utilize a fleet of professional service vans that come fully equipped with all the equipment you'd find at a brick-and-mortar shop.
We are the only place in Utah you can order tires and instantly book a mobile tire installation!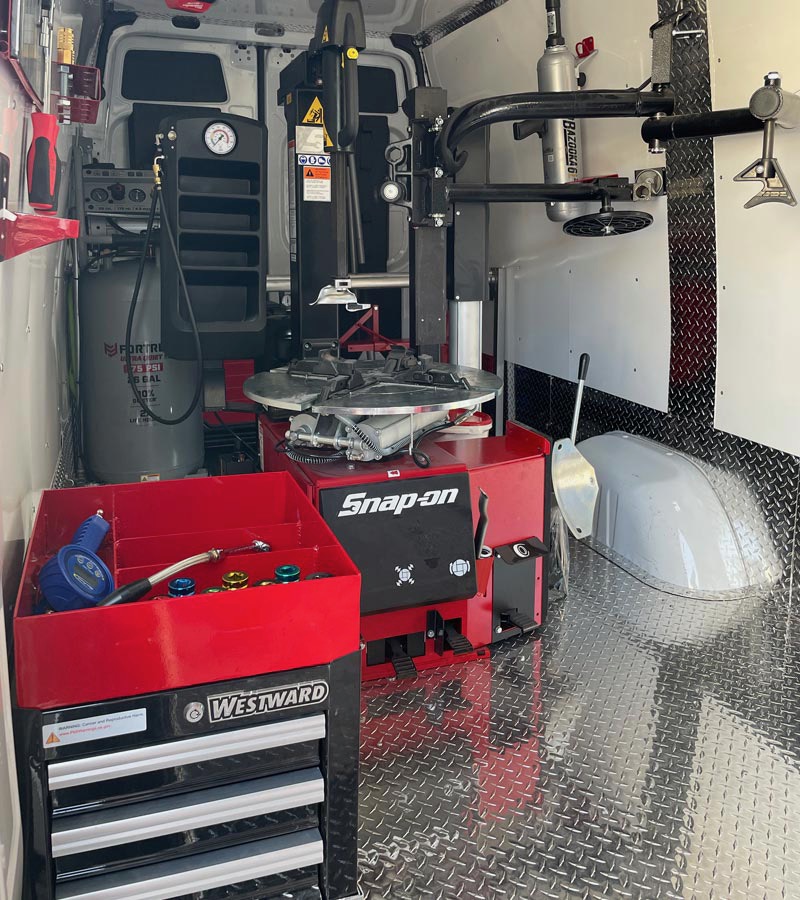 Experienced Tire Service for Salt Lake County
Mobile Tire Services Made Simple
Shop Online for the Perfect Tires
Tires Delivered to Our Shop
Tires Installed at Your Location
See Why Clients Love Our Convenience
"Talk about convenience! I have never had my tires replaced without having to spend hours in a tire shop. It was awesome! Sam and Omar were quick and efficient and I experienced ZERO downtime! I was very impressed!"
"Had them come change my oil while I was at work and it was so easy! They handled it super well and very fast! Their pricing was perfect and I would have them do it again every time!"
"Sometimes you worry about trying new things. I am here to tell you the team at Quarts & Lugnuts will take care of you. Mobile brake service! How seriously convenient is that?! The brick and mortar shops should be worried."
As northern Utah's go-to mobile tire repair service, Quarts & Lugnuts provides an exceptional, full-service experience at your location. Unlike roadside tire repair services, our highly trained and experienced technicians bring the brick-and-mortar tire shop experience to you, wherever you might be.
These are some of the most common mobile tire repair questions we hear from our customers. Of course, we're always available to speak to you directly, to answer any questions you might have, or to schedule your mobile tire change service.
Frequently Asked Questions
Are you ready to get started?
Experience a better way to care for your car
Less Time Waiting. More Time Living.