We offer premium mobile services that anyone can afford. Because we eliminate the overhead of a brick and mortar shop, we can pass on the savings to our valued customers.
For example, our pricing on our most common services are as follows:
Mobile brake replacements
Mobile tire installations
Starting at only $25 per tire + mobile fee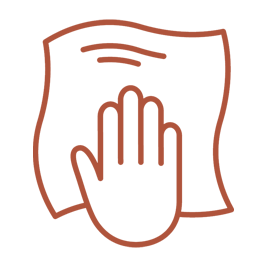 We source tires from America's largest tire distributors
Quarts & Lugnuts carries popular brands such as Michelin, Continental, and Yokohama. If you don't see what you are looking for on our website, just call us or message us and we can probably get it. You will love the convenience of our services, so please give us a chance to earn your business! 
Click here to enter your vehicle information, schedule a service appointment, or shop tires:
See Why Clients Love Our Convenience
"Talk about convenience! I have never had my tires replaced without having to spend hours in a tire shop. It was awesome! Sam and Omar were quick and efficient and I experienced ZERO downtime! I was very impressed!"
"Had them come change my oil while I was at work and it was so easy! They handled it super well and very fast! Their pricing was perfect and I would have them do it again every time!"
"Sometimes you worry about trying new things. I am here to tell you the team at Quarts & Lugnuts will take care of you. Mobile brake service! How seriously convenient is that?! The brick and mortar shops should be worried."
Experience a better way to care for your car
Less Time Waiting. More Time Living.